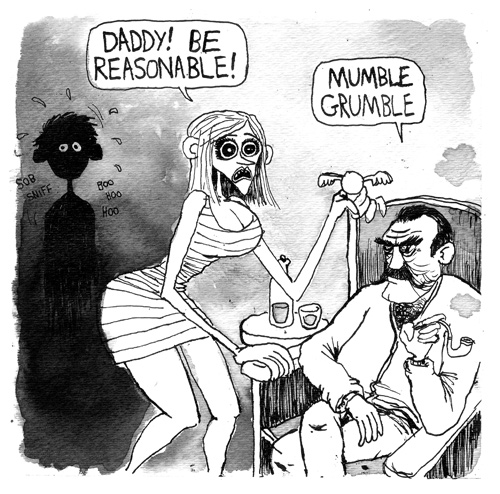 The awesome folks over at Kickstarter asked me to do a little "director's commentary" sort of thing for one of my comics to be featured on the official Kickstarter blog. Naturally, I chose Are You Man Enough.
"The whole idea for this comic started when one of my cousins got married. My brother Tyler and I were hanging out at the wedding, drinking and joking around. We started talking about how boring weddings can be (for the record, the wedding we were at was actually a lot of fun) and how there's got to be a more exciting way to display your love for someone… like you should have to perform some sort of amazing feat if you want to get married. An amazing feat to show the girl "I love you this much." I want to attend that wedding ceremony. Defeat fifty guys in armed combat or jump over a swimming pool on a skateboard or… perform a really cool drum solo."
Read the rest over on the Kickstarter blog!
Oh! And speaking of Kickstarter, you've still got a couple weeks to help fund the creation of my first book while getting awesome stuff in return like original art, soon to be out of print mini comics, fancy prints, copies of my upcoming book, and loads of other neat stuff.